Normal Books Official Website
Custom homepage for NormalBooks
An impactful and clean website made in HTML/JS.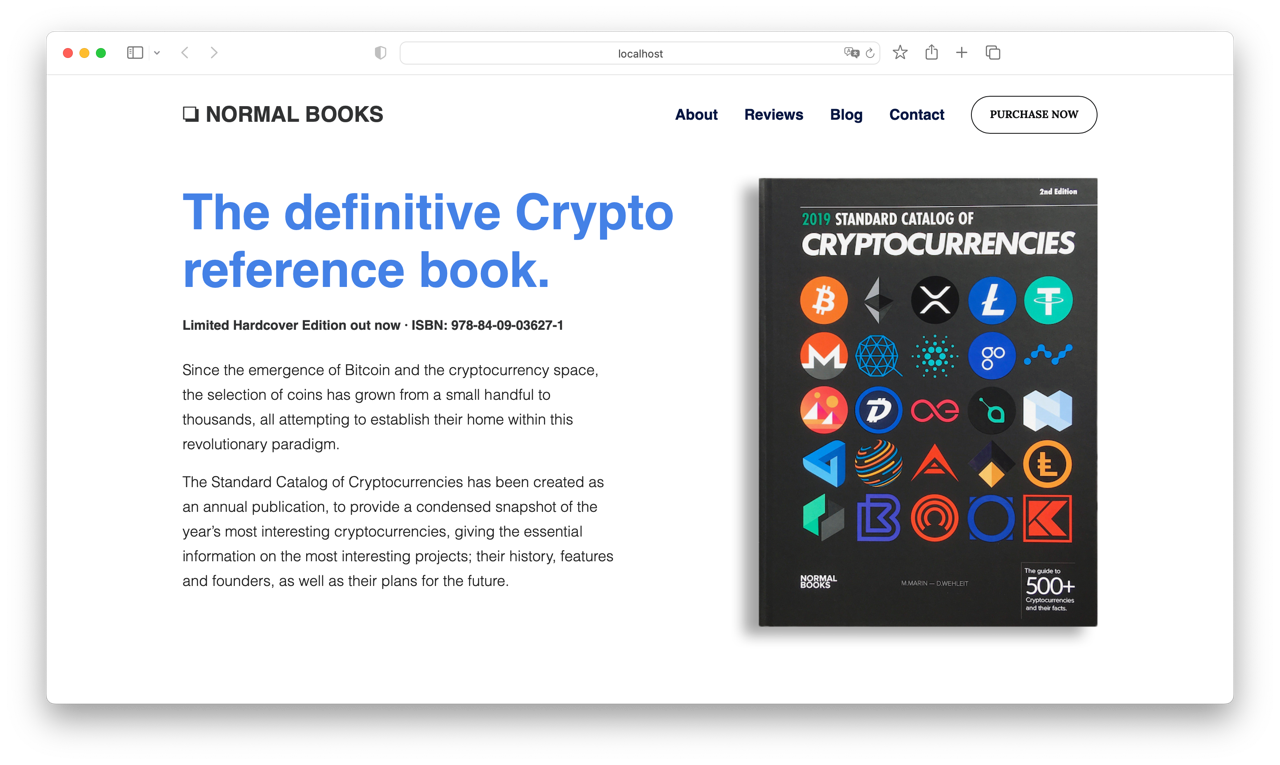 Normal Books, a publisher in the field of cryptocurrencies, approached us to create a compelling landing page for their flagship publication, "The Standard Catalog of Cryptocurrencies." The goal was to provide a streamlined platform for users to learn about the book's key highlights and easily purchase the physical copy. Our task was to design a simple and engaging landing page that would captivate visitors and drive book sales.
Website Development:
Using HTML, CSS, and JavaScript, we developed an elegant landing page that showcased the important highlights of the book. The primary focus was to create an intuitive and visually appealing interface that conveyed the book's significance in the rapidly evolving world of cryptocurrencies. We aimed to provide a seamless user experience while guiding visitors towards purchasing the book.
Key Features:
Highlighted Book Details: The landing page prominently featured the essential aspects of "The Standard Catalog of Cryptocurrencies." We emphasized the limited-edition nature of the book and its purpose in providing readers with a comprehensive understanding of select cryptocurrencies. By highlighting the book's unique selling points, we aimed to capture visitors' interest and convey its value.
News Blog: To keep users engaged and informed, we integrated a news blog section on the landing page. Here, Normal Books could regularly publish press releases, updates, and appearances related to the book. This section ensured that visitors stayed up to date with the latest developments and further generated excitement around the publication.
Seamless Purchase Options: We provided clear and accessible links to various vendors and distributors where visitors could purchase the physical book. By offering multiple purchasing options, we catered to different user preferences and facilitated a smooth buying experience.
Frankfurter Buchmesse 2018:
While the website primarily served as a landing page, it played a vital role at the esteemed Frankfurter Buchmesse in 2018. Acting as a virtual extension of the book, the website enabled visitors to explore the book's contents, learn about its unique offerings, and conveniently make purchases. Its user-friendly design and straightforward navigation provided a seamless browsing experience and contributed to a successful exhibition.
Conclusion:
Through our collaboration with Normal Books, we created an engaging landing page that effectively showcased "The Standard Catalog of Cryptocurrencies." By emphasizing the book's limited-edition status and highlighting its value proposition, we aimed to capture the interest of visitors and drive book sales. The seamless integration of purchasing options further enhanced the user experience, making it convenient for readers to obtain a physical copy of the book. As a result, Normal Books successfully utilized the website to promote their publication and cater to the growing interest in the cryptocurrency industry.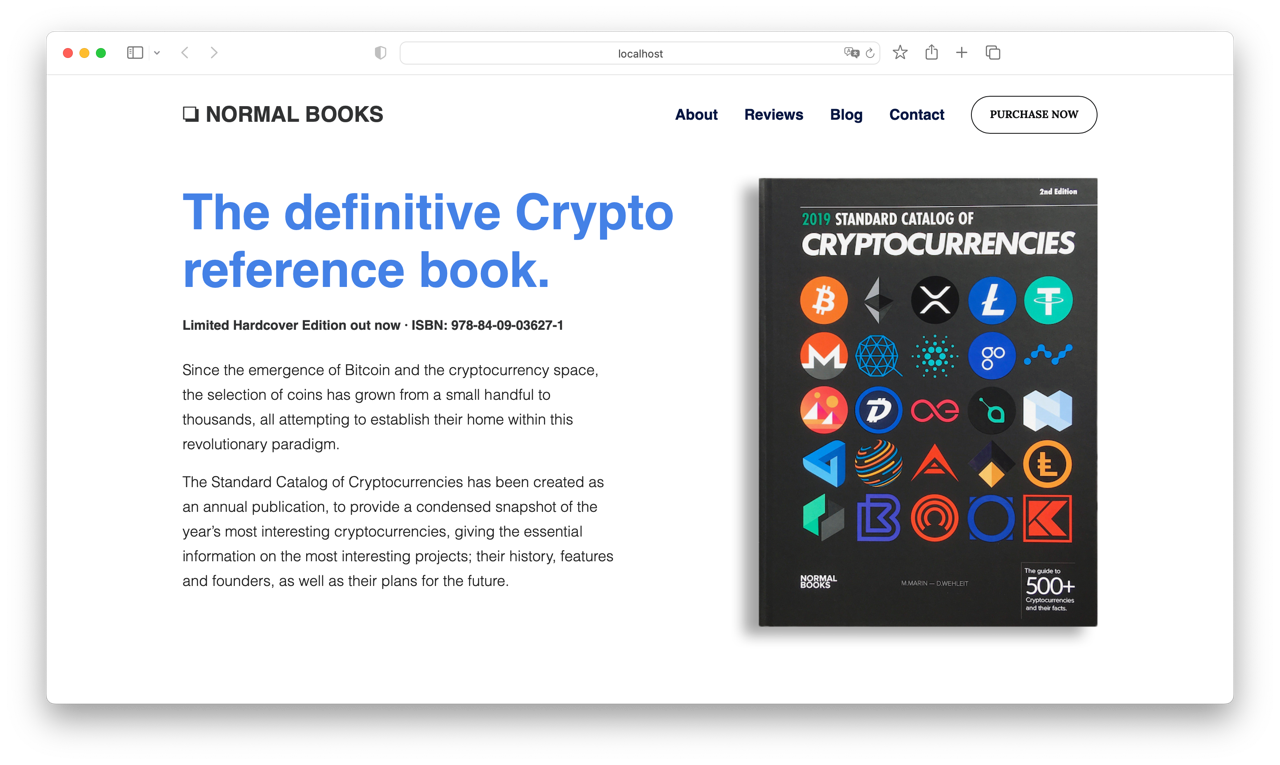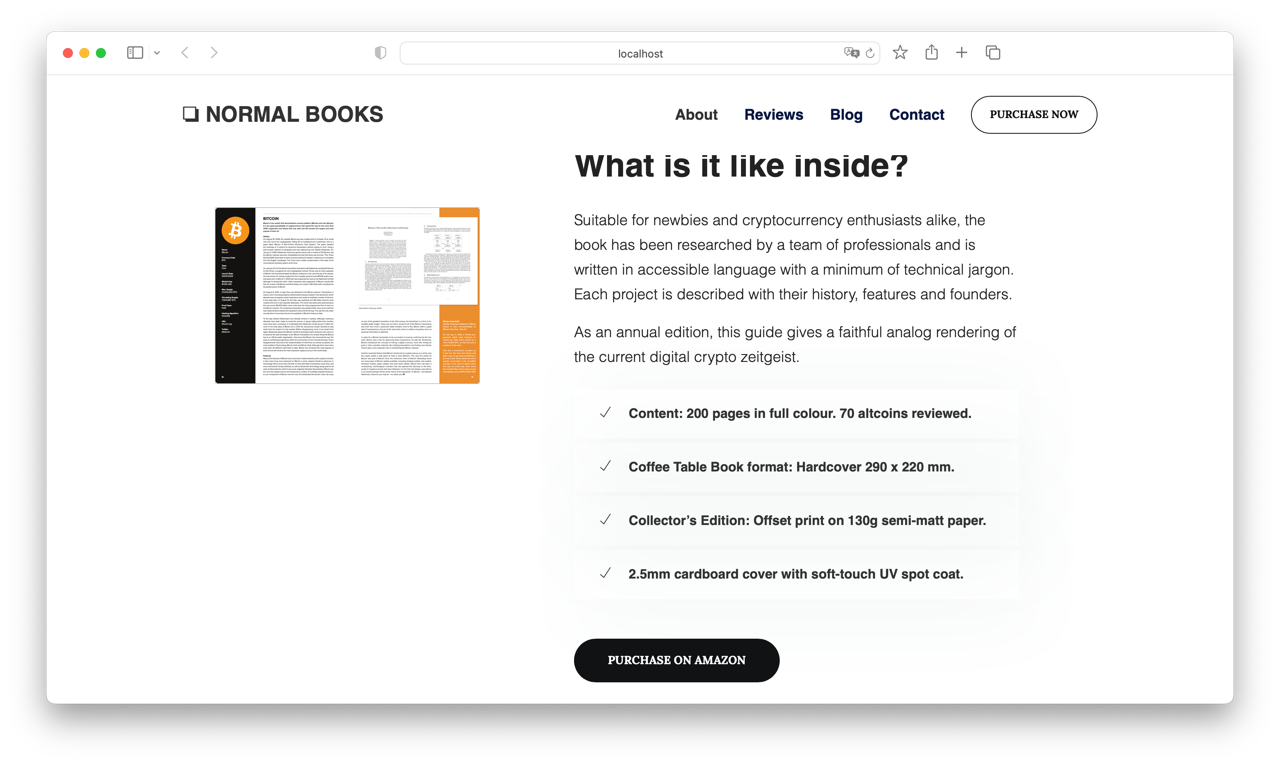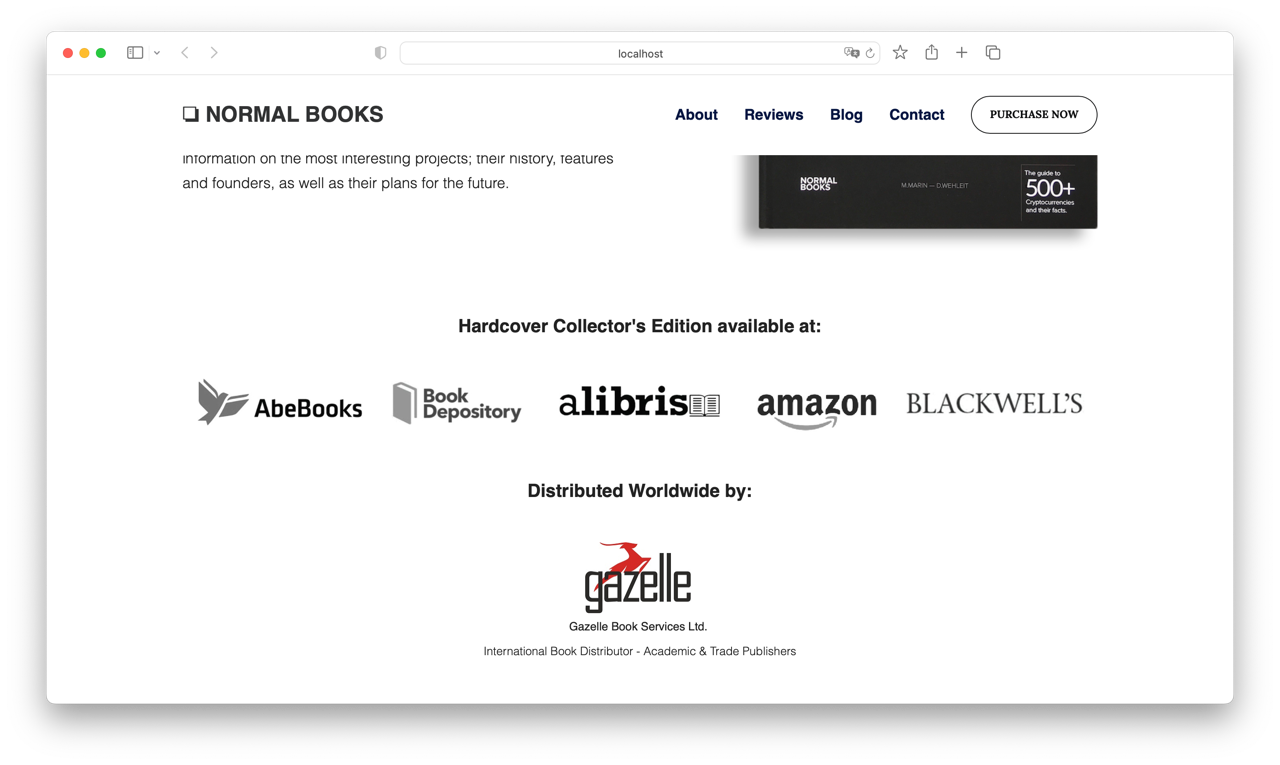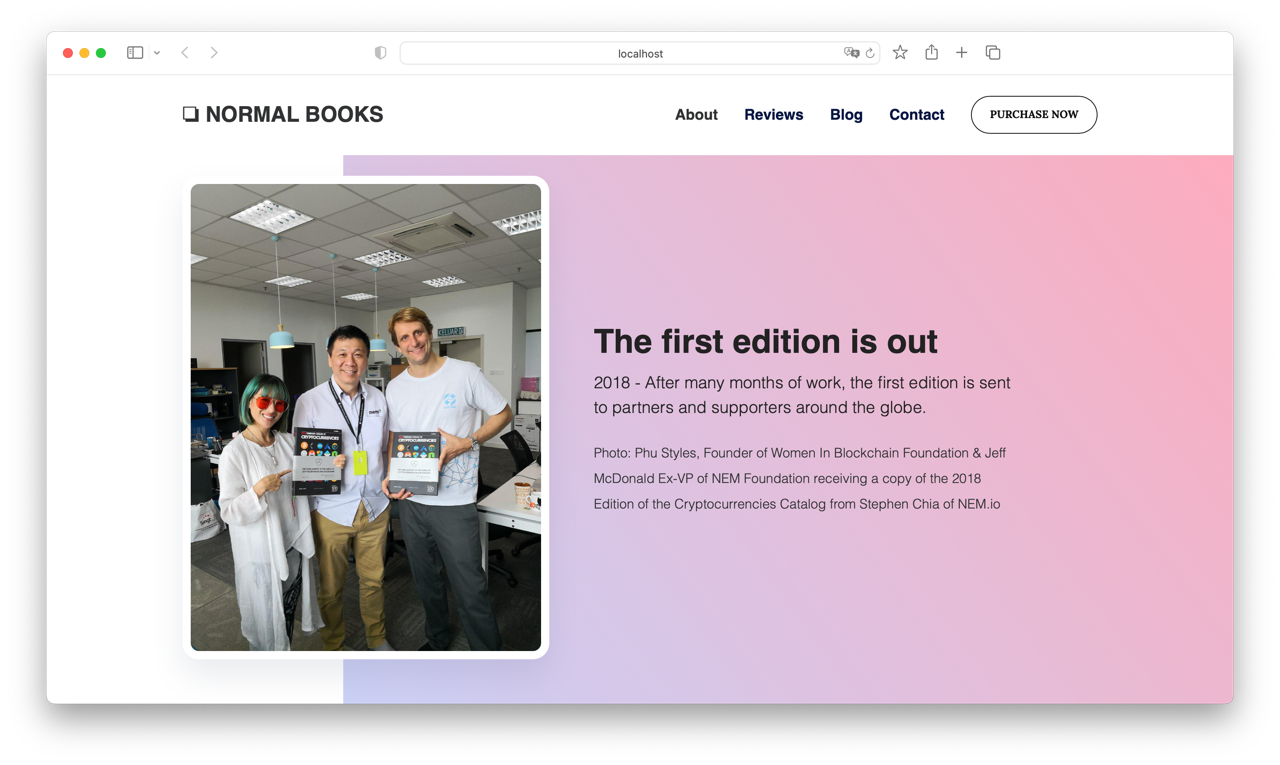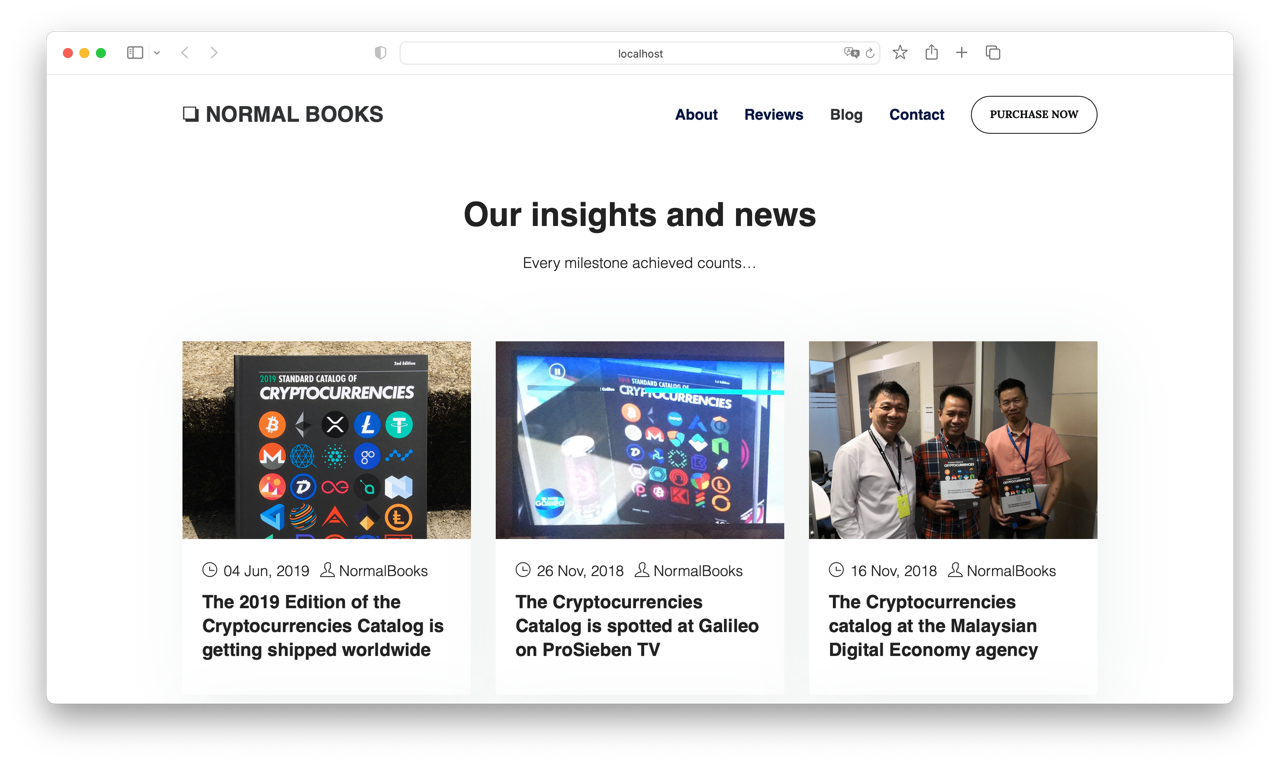 Lorem ipsum dolor sit amet, consectetur adipiscing elit. Porta ut nulla curabitur pulvinar tincidunt consequat etiam. Quis nisl orci diam id gravida feugiat
Thorsten S. Wiedemann
Founder and CEO