Building a Minimalistic Corporate Website with Hugo for A MAZE.
A MAZE. is a globally renowned arts and games festival with a mission to showcase independent and innovative games, playful media, and digital art. To bring all their activities, exhibitions, popups, and festivals together, they needed a modern and minimalistic corporate website.
A MAZE. is an innovative brand that showcases playful media and arthouse video games. We were honored to create their corporate website, which serves as a hub for all their activities, exhibitions, pop-ups, and the A MAZE. / Berlin festival. Using the fast and flexible HUGO static site generator, we developed a minimalistic style that allowed the brand's colorful imagery to shine. The website features a contact form, projects taxonomy, and news section, along with a sleek animated gradient in the header and footer. We also integrated a dark mode to enhance the user experience.
Our team ensured that the website was easy to update, enabling the A MAZE. team to manage their content with ease. We deployed the website to Netlify with Github as the repository, ensuring fast and reliable performance. Our expertise in web design and development helped create a stunning website that perfectly captured the brand's innovative and creative spirit.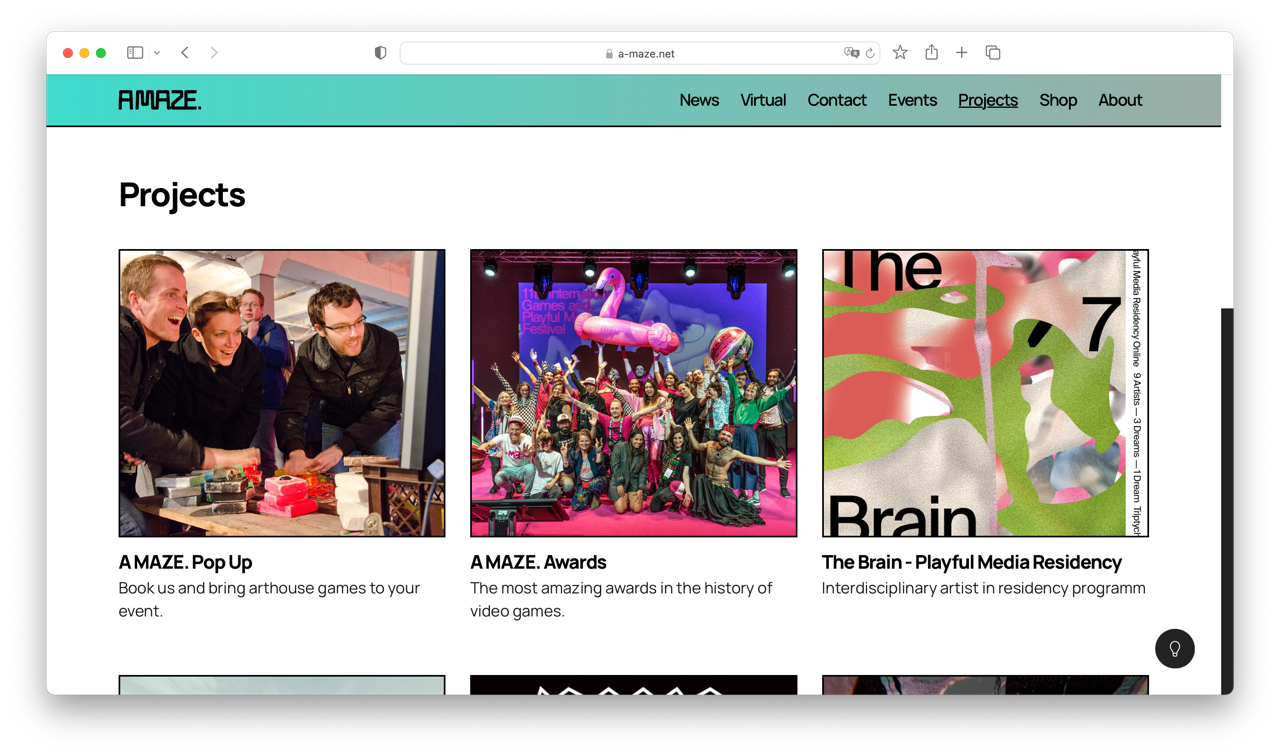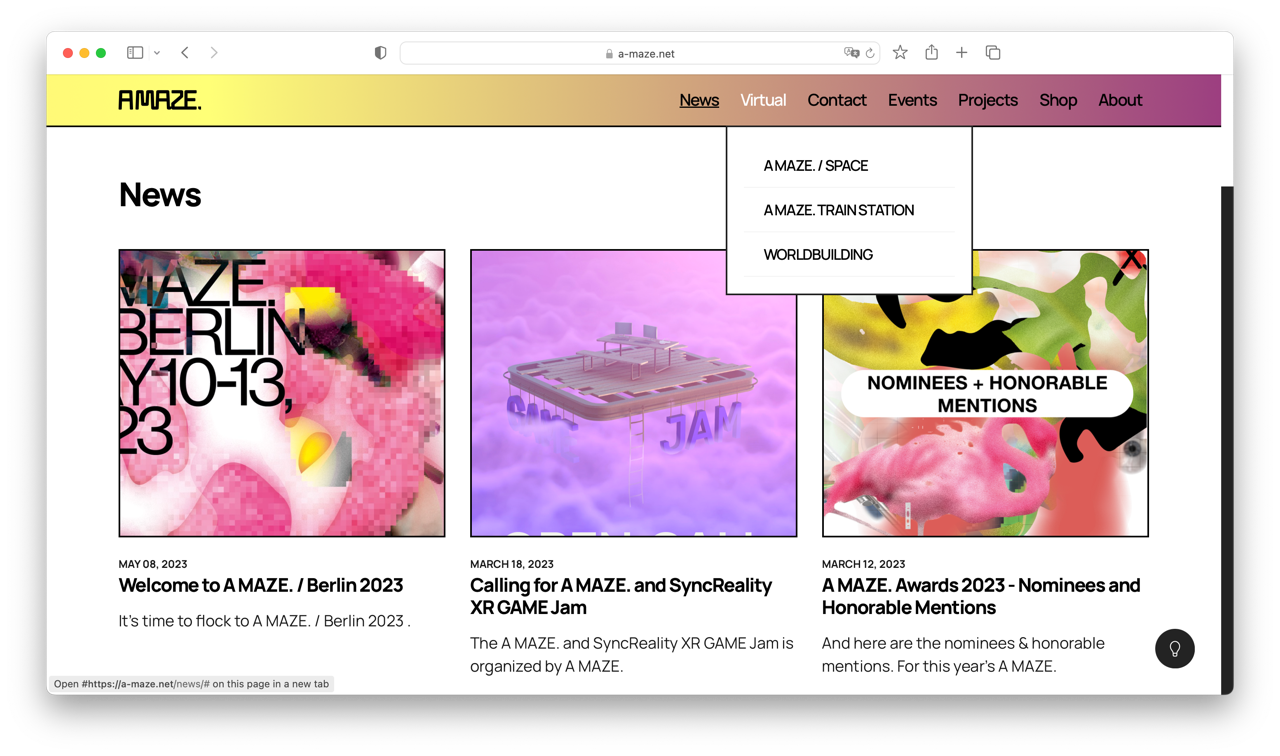 Lorem ipsum dolor sit amet, consectetur adipiscing elit. Porta ut nulla curabitur pulvinar tincidunt consequat etiam. Quis nisl orci diam id gravida feugiat
Thorsten S. Wiedemann
Founder and CEO