Revolutionizing Digital Presence: Our Partnership with A MAZE. / Berlin
For two years in a row, we had the privilege of designing the website for A MAZE. / Berlin, an international festival for playful media and arthouse video games.
From designing the website with the HUGO static site generator to incorporating graphics from FUK Berlin, our team handled every aspect of A MAZE. / Berlin 2021's digital web presence. We used data from the Festival Drupal award submission database to showcase the nominees and made sure that the website was easy to update with our CMS management. We deployed the website to Netlify with Github as the repository, ensuring fast and reliable performance.
We also integrated Twitch video streaming on the site for the live stream of the festival, with a live chat from discord. The website was optimized for easy access to the live stream, enabling viewers to join in the excitement of the festival from anywhere in the world. The website's design and functionality were thoroughly tested to ensure a seamless experience for users on both desktop and mobile devices. Our attention to detail and dedication to creating a top-notch website resulted in a successful digital presence for A MAZE. / Berlin 2021.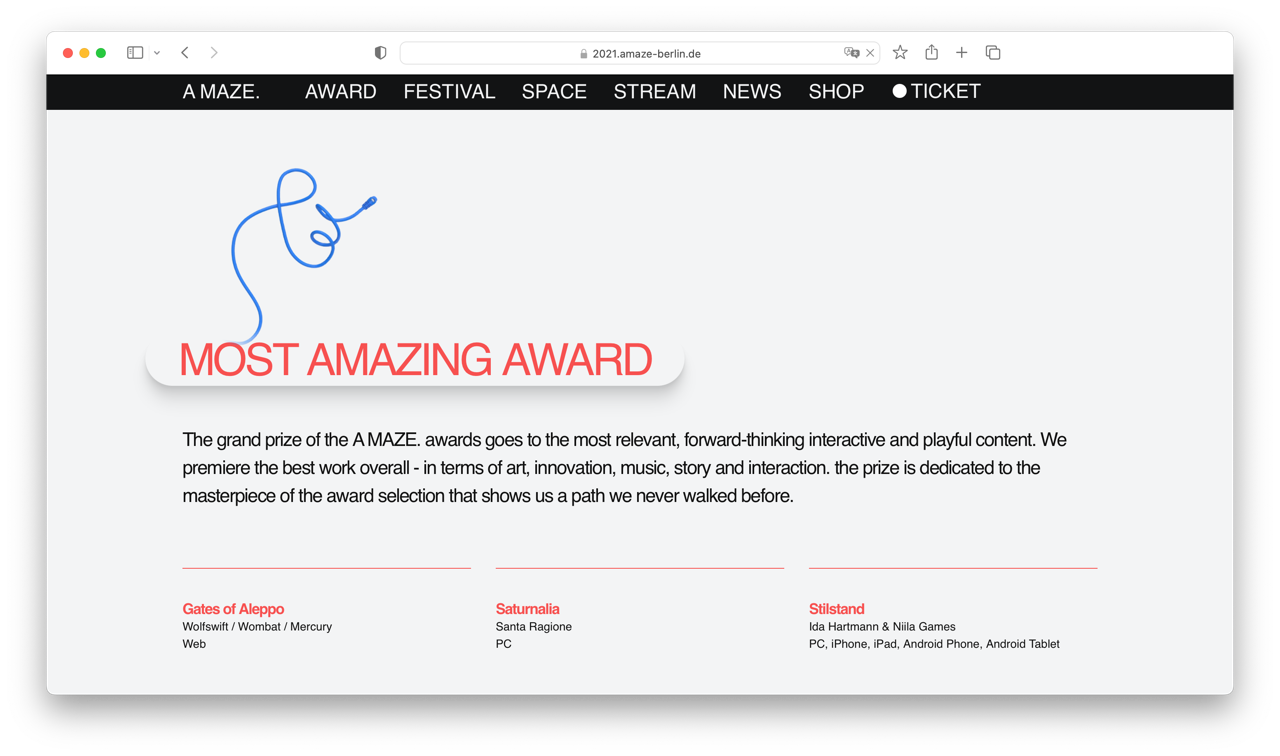 Lorem ipsum dolor sit amet, consectetur adipiscing elit. Porta ut nulla curabitur pulvinar tincidunt consequat etiam. Quis nisl orci diam id gravida feugiat
Thorsten S. Wiedemann
Founder and CEO