An innovative approach to immersive music creation.
1XN was entrusted with the development of PatchXR's website using the Hugo framework. Our team worked diligently to ensure a consistent and user-friendly website experience that aligned with PatchXR's brand identity. By leveraging the capabilities of Hugo, we created a fast-loading and secure website that effectively conveyed PatchXR's mission, products, and community offerings.
Through our collaboration with PatchXR, we successfully developed a visually captivating and informative website that reflected the essence of PatchXR's vision. The integration of Hugo and the headless CMS empowered PatchXR to maintain a dynamic online presence, engaging their community and sharing updates effortlessly. By showcasing PatchWorld and their innovative approach to immersive music creation, the website served as a gateway for users to explore and join the vibrant PatchXR community in the metaverse.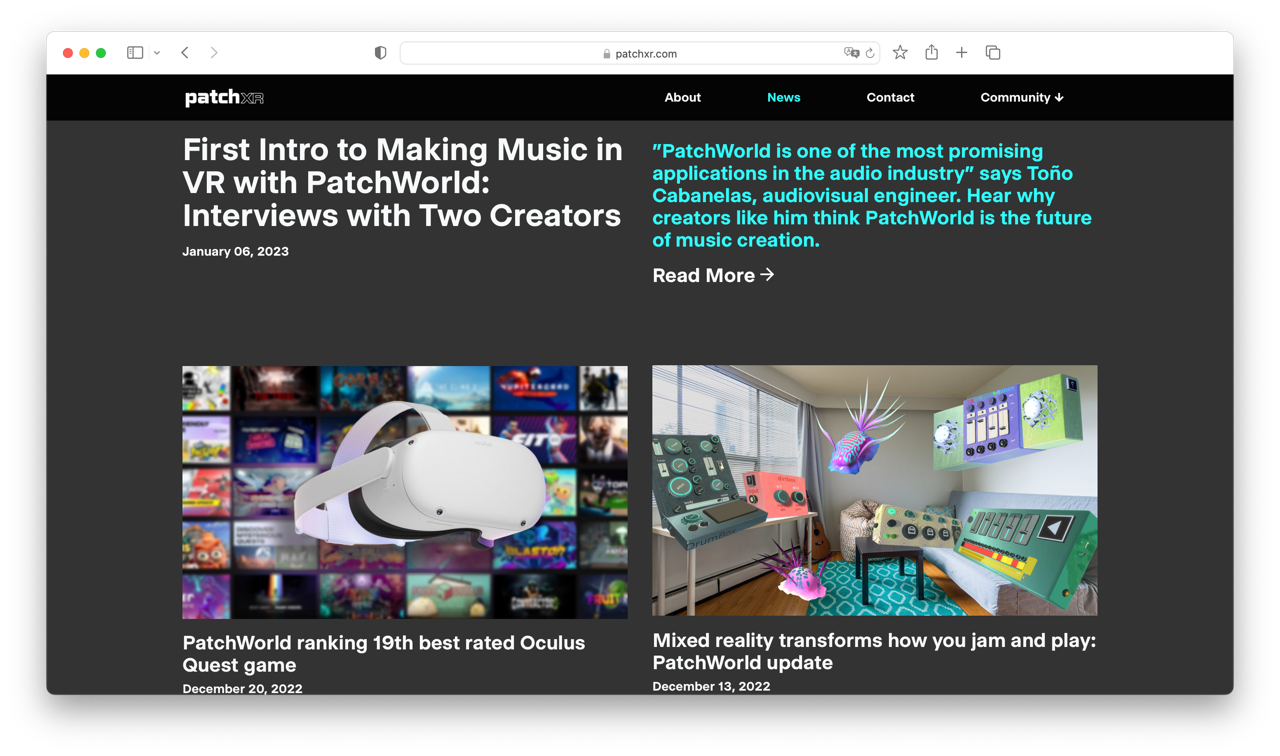 Lorem ipsum dolor sit amet, consectetur adipiscing elit. Porta ut nulla curabitur pulvinar tincidunt consequat etiam. Quis nisl orci diam id gravida feugiat
PatchXR
Founder and CEO